Kuna FFA Chapter
Learning to Do, Doing to Learn, Earning to Live, Living to Serve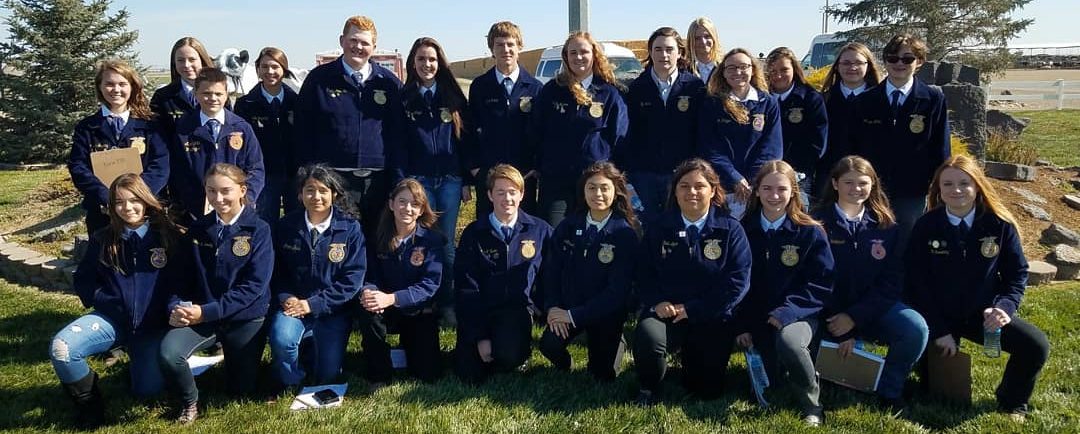 If you plan to show livestock with the Kuna FFA Chapter at the Canyon County Fair or Western Idaho Fair this summer, please sign up on the chapter form at: http://kunaffa.org/fairs/
The 2019 Kuna FFA produce sale is happening now! Contact a Kuna FFA member or visit our produce sale page for more details.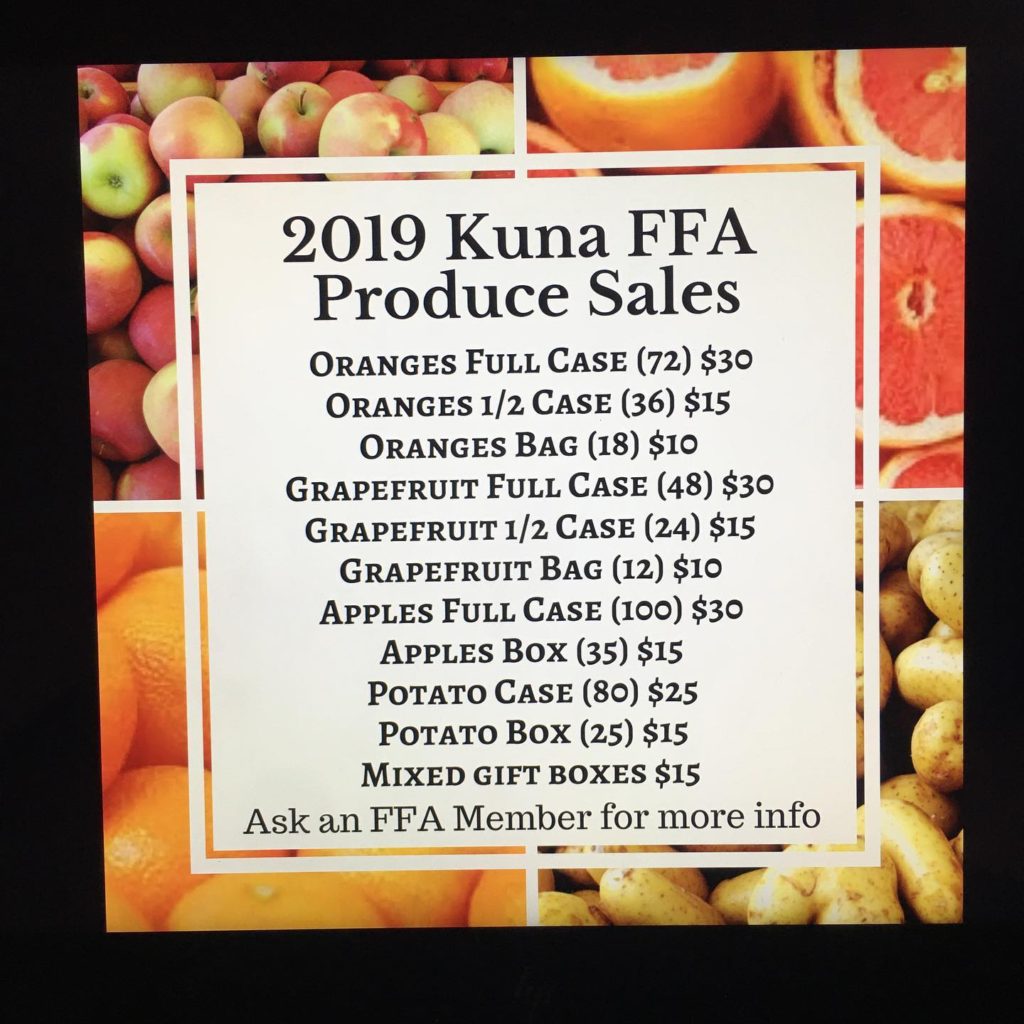 Click here to view/download 2019 Harvest Dance pictures
If viewing on a mobile device, you may need to switch your browser to "desktop view" to download pictures. Contact Mr. Edwards for help accessing pictures.