Archive for April 2012
By Maggie Reynolds, Kuna FFA Reporter
The Kuna FFA chapter had a great week during this year's State Leadership Convention. This annual event brings FFA members from across the state together to participate in CDE's, (Career Development Events) partake in workshops, and listen to great speakers. The Kuna chapter was able to fill up the bus, taking nearly 50 members down to Twin Falls to experience Idaho FFA at its best. These members excelled in many areas and represented Kuna well.
Kuna FFA had two state-winning teams who will be able to advance to Nationals in October of this year. (more…)
No tags
by Maggie Reynolds – Chapter Reporter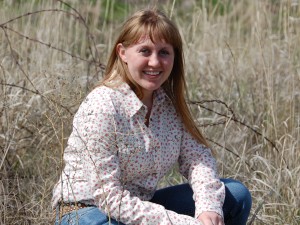 Samantha Roberts of the Kuna FFA Chapter will serve as the Boise Valley District's Secretary for the 2012-2013 year. Samantha is a junior and has been very involved in the Kuna FFA chapter for the past three years. She is currently serving as the chapter's Scrapbook Reporter. As a district officer she will (more…)
No tags
Students and parents should be aware of the following:
FFA State Leadership Conference in Twin Falls; April 11-14; student cost is $50 and should be paid before leaving on the trip; students also need to plan on bringing money for food; students should have already submitted their application and permission slip.

Kuna FFA Chapter Alumni Scholarship

is one of many scholarships posted on the chapter website http://kunaffa.org/scholarships/. Due date is April 18, 2012. Applicants must be available April 19 at 7:00 p.m. for interviews.

Chapter Award and Officer Applications

– students applying for chapter awards and offices can now access their applications at http://kunaffa.org/formsapplications/. Officer applications are due April 18, officer sifting will be held in the ag department the evening of April 19 at 5:00 p.m., and chapter award applications are due April 20.
Chapter Banquet April 30, 2012 – FFA members and their families are invited to attend the annual Kuna FFA Chapter Banquet to celebrate our accomplishments over the past year.
Fair Sign-ups – Students who plan to show animals at the Canyon County and Western Idaho fairs should check weigh-in dates and sign up on the chapter website http://kunaffa.org/fairs/.

Nordstrom Scholarship for JUNIORS

– juniors should apply this spring for the Nordstrom Scholarship Program. Nordstrom is giving away 80 $10,000 college scholarships in the fall. Application deadline is May 1. Visit http://shop.nordstrom.com/c/nordstrom-cares-scholarship or our chapter scholarship page.
No tags
by Maggie Reynolds, chapter reporter
During National FFA week, Feb 18-25th, Kuna FFA members participated in their third PALS activity of the year. Partners in Active Learning Support is a program which allows FFA members to partner one-on-one with a 4th grade students to raise an awareness about agriculture and develop friendships. During a visit to the high school, 4th graders were able to participate in an agricultural trivia game as well as tour the Kuna FFA's greenhouse. As a hands-on activity, students were then able to plant flower seeds which they will grow in their classroom and give to their mothers for Mothers' Day. Through this activity, kids will be able to experience the process of seed germination and growth with their own plants. Kuna FFA members will complete a final activity with their PALS in the spring.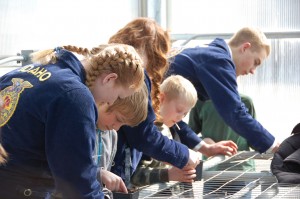 No tags